Horizon-Eu MC2.0: Demonstrate cost breakthrough for integrated photovoltaic products (IPV) by means of an advanced manufacturing approach, referred to as "mass customization
In the past 25 years, many integrated photovoltaics (IPV) products have been introduced and demonstrated. Mostly BIPV products, but more recently also IIPV (infrastructure) and VIPV  (vehicle) products. There is a need now for large scale deployment and massive market adoption of these technologies and products. We are at the brink of a huge scale-up and capacity build-up of PV in Europe, that will have a large effect on our living environment. Therefore, it is now urgent and essential that IPV products become  idly available and affordable. This is important (1) to generate solar electricity where the demand is (in the built environment) and (2) to enable multifunctional use of area and space in the built environment. iWin is there to contribute to this ambition providing the best solution for transparent facades and windows. We will make a step towards a more automated manufacturing and improved solution.
The overarching ambition of the MC2.0 project is to demonstrate a cost breakthrough for IPV by means of an advanced manufacturing approach, referred to as "mass customization".
To realize this ambition, the MC2.0 consortium brings together experts and companies on materials for PV laminates (including PV cells), on manufacturing of PV laminates, on manufacturing of IPV products, on industry 4.0 practices, and on market and application of IPV products.
The Consortium consists of 4 research organizations, 10 SMEs, 5 large enterprises and 1 NPOs, privately investing about 1,5€Mio in the project. Total budget of the project >10Million €
Project duration: January 2023 – December 2026
Funding:  Horizon Europe (EU funding / Project)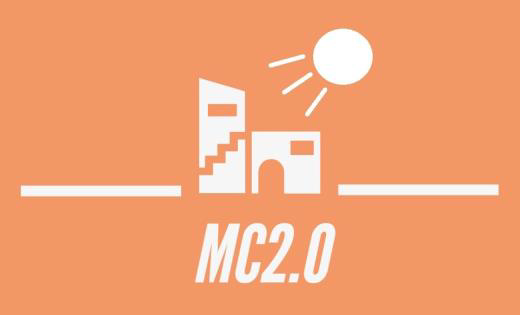 iWin – the sun keeps on rising!